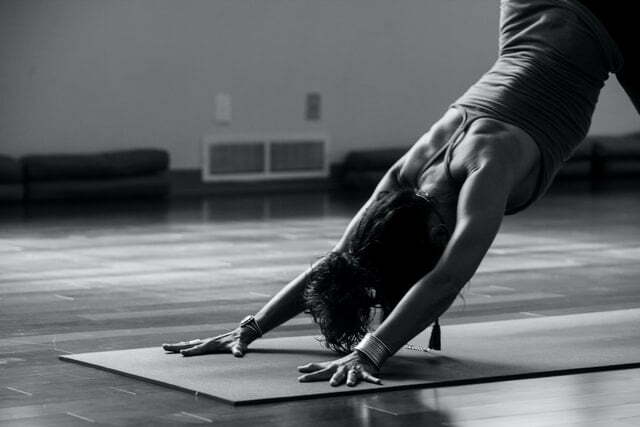 Best yoga studios in Scranton, Pennsylvania and how much they cost
When it comes to taking care of your health and wellness, preventive solutions are always better than reactive ones. Thinking ahead puts you in control of your healthy mind and body, giving you ample opportunities to stay in shape physically and mentally. Yoga and fitness are both great ways to be proactive about your wellness. Just as routine eye exams can help you stay ahead of ocular issues, so too can regular exercise help you stay ahead of problems like heart disease or diabetes.
If you're not sure where to get started, we can help. Check out these great yoga studios in and around Scranton. You'll find several places where you can begin your practice at any level and get on the path toward better health, wellness, flexibility, and comfort.
Mission Yoga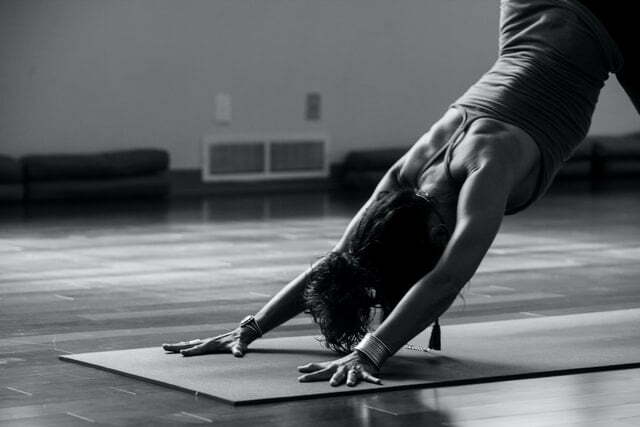 Image used with permission via Unsplash by Ginny Rose Stewart
1440 Capouse Ave., Scranton
Mission Yoga offers a wide variety of classes, including an option that takes yoga into the air. Aerial yoga takes place in suspended hammocks that lift you off the floor. You must arrive at least 15 minutes before class time so each hammock can be adjusted to the individual user. You can choose from open-level aerial yoga or candlelight floating restorative yoga. Mission Yoga also offers aerial silk classes as a three-week series and Lyra classes as a four-week series.
If you prefer to keep your feet firmly planted on the floor, you can also participate in more traditional yoga classes, including:
Heated vinyasa
Restorative yoga
Slow flow yoga
Vigorous flow yoga
Yin yoga
Hot power yoga
Open level yoga
Hot Pilates
The drop-in rate for yoga, aerial yoga, and hot Pilates classes is $15. You can purchase a five-class pass for $60 or a 10-class pass for $110. Both are good for up to three months. A monthly unlimited pass for regular yoga is $110. The monthly unlimited pass is not available for aerial yoga. New students can purchase a one-week pass for unlimited regular yoga and hot Pilates classes for $20.
Steamtown Hot Yoga & Barre
523 Bogart Place, Scranton
Steamtown Hot Yoga (SHY) focuses on wellness and community in equal parts. The studio operates with the belief that yoga is more powerful when practiced as a group, and therefore it works hard to create a supportive community environment for all practitioners. 
You must preregister for all classes. SHY's yoga classes typically have a maximum of 16 participants. Options include hot yoga, Barkan vinyasa, and barre fusion. Select classes enhance the meditative environment with silence or sacred music.
SHY also offers a unique take on yoga known as standup paddleboard yoga or SUP yoga. These classes take place outside on a lake, with practitioners balancing on paddleboards. SHY provides the paddleboards for this memorable class. Most SUP yoga classes take place at Lackawanna State Park.
New students can sign up for two weeks of classes for just $39. A single drop-in pass is $20. A basic one-month pass is $119, while a VIP one-month pass is $139. Alternately, you can sign up for a 10-class pass that's good for up to three months for $137. A VIP Priority 10 class pass that provides access to both VIP and standard classes is $150.
Yoga West
535 Linden St., Scranton
Yoga West is an inclusive yoga studio offering classes that are suitable for any practitioner. The extensive menu includes:
Vinyasa yoga
Gentle yoga
Hippy flow
Ashtanga fusion
Yin fusion
Candlelight wind down
A one-time drop-in class is just $12. You can purchase a 10-class pass for $90 or get a six-month membership for just $70 a month, or $420 in total. You must use class passes within three months of purchase.
In addition to the yoga studio, you can also find Cafe West on-site. This small cafe serves smoothies, coffee drinks, and tea so you can grab something energizing or refreshing after class.
The Wonderstone Gallery
100 N. Blakely St., Dunmore
The Wonderstone Gallery is more than just a yoga studio. It's also a gift shop and mini cafe. You can purchase unique gifts and original art as well as coffee, tea, and lavender lemonade. The yoga schedule focuses primarily on vinyasa yoga, but it includes some chair yoga for an easy introduction to the practice.
A single class is $12, while a six-class package is $60. The Wonderstone Gallery doesn't currently offer unlimited passes or memberships. You must reserve your spot in advance. If you have to cancel, you must do so at least six hours in advance to receive a class credit. Refunds are not available for no-shows.
Namaste 919
919 South Main St., Old Forge
If you're looking for a place where you can pursue a full range of mind and body wellness practices, Namaste 919 is an ideal destination. The yoga studio here offers a full schedule of diverse classes. On Mondays and Thursdays, you can participate in the "Yoga for Dummies" class to get a 60-minute introduction to the practice. Every weekday, you can find a restorative yoga class focused on mindful body meditation. Warrior Wednesday features a 90-minute class that will challenge you with coordinated breathing, focused concentration, and strength exercises.
End your week with Namaste 919's 45-minute workweek wind-down class. Saturday mornings, you can participate in a weekend workshop that features a 60-minute practice focused on anatomy and physiology followed by a 30-minute guided meditation practice.
A single class is $15, or $10 if a friend brings you along. You can also purchase a 10-class pass for $135 or a monthly unlimited membership for $80.
In addition to yoga, Namaste 919 offers massage therapy and spa services such as jade rolling, cupping, facials, and reflexology. The facility also features a salt booth where you can relax and inhale microscopic salt particles for their therapeutic benefits, such as detoxification and healing.
Did we miss any great yoga studios in the area? Let our team at Northeastern Eye Institute know so we can update our recommendations to include the best spots in the city.