Medical and Surgical Eye Care Services in Northeast Pennsylvania
Northeastern Eye Institute is an esteemed eye care clinic with 15 locations in the Northeast Pennsylvania area. With a team of board-certified experts and over 200 staff members, we're equipped to help you protect and maintain your eye health. Our innovative team has an expert understanding of the latest technology in eye care and aims to develop custom solutions fit for you.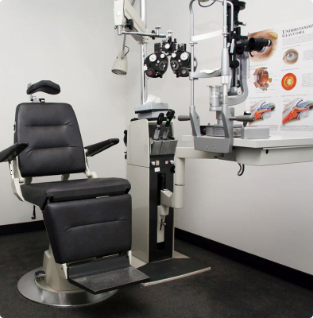 Medical & Surgical Eye Care in Northeast Pennsylvania
Since 1984, Northeastern Eye Institute has been a leader in ophthalmic care for patients in the Northeast Pennsylvania area. With our team of highly skilled doctors, our comprehensive facilities, and our modern equipment, we help patients feel comfortable and confident during treatment. We treat a diverse group of eye conditions and work with patients across age groups. To learn more about how our expert care and guidance can work for you, schedule a consultation at Pennsylvania's Northeastern Eye Institute by calling 855-204-6888 or 570-342-3145.
Our Eye Care Services
We treat a wide range of eye and vision problems. From chronic conditions to singular events, if you're struggling with an eye-related concern, it's likely that we can help you. Here are some of our most common services:
Cataract Surgery
One of our board-certified ophthalmologists corrects cataracts, a common condition that occurs naturally with age and causes blurred or cloudy vision. Most patients recover quickly, and 90% of cataract surgeries result in perfect vision.
Corneal Care
One of our corneal specialists, led by Dr. Christopher S. Jordan or Dr. Thomas S. Boland, examines the cornea and treats any abrasions or infections. Treatments might include prescription antibiotics to corneal transplants, and our experts can design a solution that meets your unique needs.
Retina Service
Our retinal specialists, led by Dr. Randall R. Peairs, use laser technology, radiation, and other state-of-the-art treatments to ease discomfort caused by retinal issues. Common retinal conditions include retinal tearing or detachment, retinal bleeding, or diabetic retinopathy.
Glaucoma Treatment
Individuals who experience unexplained headaches, nausea, eye pain, and colorful circles when you look at lights might be suffering from the onset of glaucoma. Our knowledgeable glaucoma specialists perform examinations to find glaucoma in its early stages and treat it before complications arise.
Oculoplasty
Our experienced doctors perform both cosmetic and medical eyelid and eyebrow surgeries to protect and lift the skin around your eyes. Surgeries can include reconstructive treatment after an injury, BOTOX injections, and facial lifts near the eyelid or brow bone.
Pediatric Eye Care
We provide specialized eye care to young patients to identify and manage vision and eye conditions as early as possible. Our specialists perform comprehensive exams and treat abnormalities like infections, allergies, lazy eyes, inflammation, nearsightedness, or farsightedness.
Low Vision Service
Patients who are partially blind, visually impaired, sensitive to light, or colorblind might need unique solutions. Our experienced doctors who specialize in low vision help design plans and choose tools that patients can use to manage their condition.
Binocular Vision Therapy
When patients' eyes fail to align with one another, they might be suffering from a binocular vision disorder that can interrupt their life. We offer customized therapy programs with our experts to help train patients' eyes to work together for more clear, complete vision.
Other Services
The above list isn't exhaustive, and we treat an array of eye injuries and conditions. We work with patients experiencing ocular hypertension, dry eyes, allergies, tearing, styes, and herpes simplex, and we also offer commonplace optical maintenance services, like general exams and safety practices.
Medical Eye Specialists
Across our locations, we have a team of 32 highly-trained eye care specialists with vast credentials who can help you manage your vision. All of our professionals hold prestigious credentials like Doctor of Optometry, Doctor of Medicine, and Fellow of the American Academy of Osteopathy. Our professionals also perform active research in the field of optometry, and some are adjunct faculty members or mentors to students in medicine and optometry.
Our doctors have affiliations with professional organizations like:
American Board of Ophthalmology.
American Optometric Association.
Pennsylvania Optometric Association.
American Public Health Association.
American Society of Cataract and Refractive Surgery.
American Academy of Optometry.
Food and Drug Administration.
International Society of Refractive Surgery.
Pennsylvania Academy of Ophthalmology.
American College of Surgeons.
Writings from our award-winning doctors at Northeastern Eye Institute have been published in publications like Contact Lens Spectrum, Optometric Management, Review of Optometry, Northeast Pennsylvania Optometric Society, and Review of Contact Lenses. Our team members have completed internships, externships, and residencies at hospitals and facilities across the country, and some have worked at Northeastern Eye Institute for over thirty years. Our team members have unique specialties like low vision, ocular disease, cataracts, and more, so you can explore our team of doctors to find someone well-suited to your needs.
Eye Surgical Center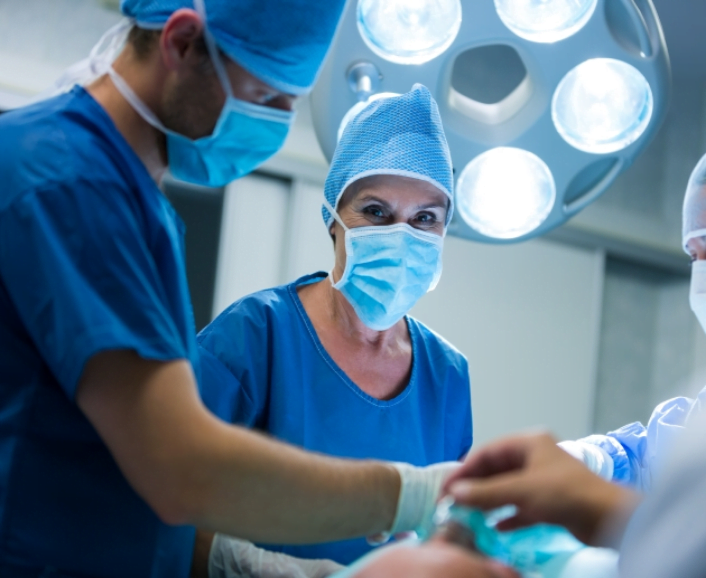 Our state-of-the-art Ambulatory Surgical Center is Scranton's first official outpatient facility that focuses exclusively on eye surgery. The Ambulatory Surgical Center is located at our main office at 204 Mifflin Avenue in Scranton, Pennsylvania. After passing a comprehensive review process, the center gained accreditation from the Accreditation Association for Ambulatory Health Care, affirming the center's ability to provide top-notch care.
With operating rooms and the latest optical technology, we perform operations like glaucoma surgery, cataract treatments, retinal surgery, and eyelid and eyebrow lifts at the Ambulatory Surgical Center. While we aim to send patients home the same day as their service when possible, all operations are unique, and we provide comprehensive post-operative care to all who need it. Technology at the center includes phaco-emulsification equipment, a modern method of cataracts treatment, as well as a variety of laser tools for vision correction, glaucoma treatment, and retinal care.
To help you feel comfortable on your service day, you'll have access to a team of patient and experienced nurses and surgical assistants, recovery rooms to rest afterward, a nearby parking lot, and waiting areas where families are welcome. Our team aims to answer your questions and meet your needs so you can have the easiest surgery and recovery possible. To learn more about our Ambulatory Surgical Center, you can contact us or explore our website.