What To Expect at a Pediatric Eye Exam
Pediatric eye exams are typically quick and easy. When visiting for the first time, we'll ask you questions about your child's history, including whether they were born at full term, complications during pregnancy, etc. We'll also discuss your family history, including a history of ocular disease, your child's medical history, any surgeries or major illnesses, and their medications.
Of course, not every child or every visit is the same. The above is a general guideline of what you can expect at a pediatric eye exam . Tests and treatment will vary based on any signs of vision problems, age, and medical history.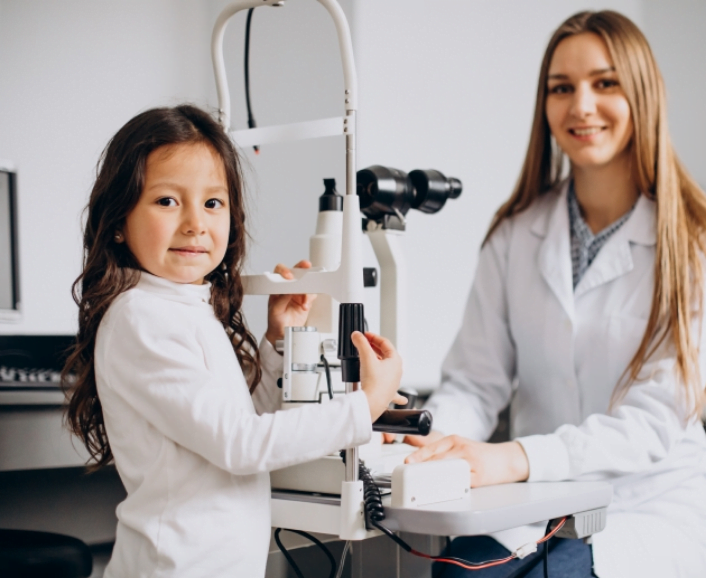 What Is Tested During a Pediatric Eye Exam
Children learn by observing the world around them, and most of what they learn at a young age is through visually examining it. Problems with vision or the eye may not be overly apparent in children, and regular eye exams can help detect them early. Even if no issues are known, vision screenings can ensure your child is experiencing the world vividly. Our team of skilled pediatric eye care specialists at Northeastern Eye Institute is here and ready to help. We perform comprehensive eye exams for children in a safe and comfortable environment. For more information, check out our overview of what to expect at your child's pediatric eye exam.
We test for pupil responses, whether your child can fixate on an object and follow it, and perform a preferential looking test to measure vision for children ages six months to two years. If your child is between two and five, a more comprehensive exam is performed to check visual acuity and ocular health as your child gets ready for school. As your child ages, our exams center on visual acuity, eye focusing, eye tracking, and visual perception. If any of the following eye conditions are detected, we will devise a treatment plan that works for you and your child.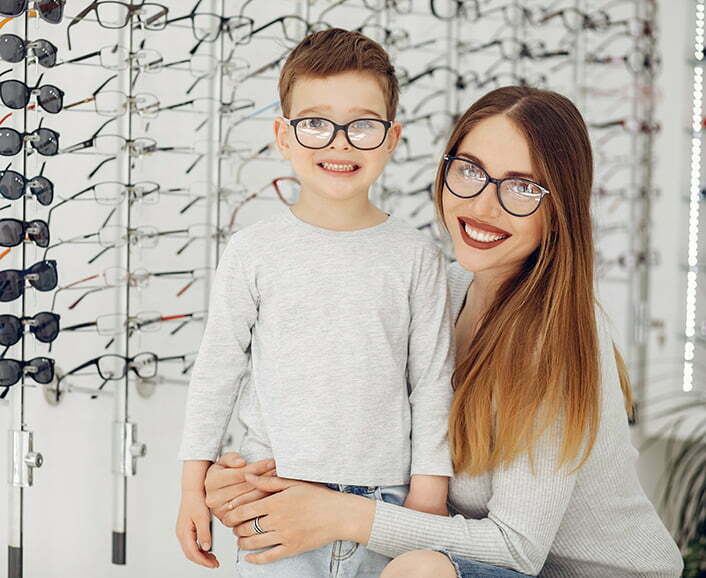 How Often Do Children Need Their Eyes Checked?
Children should have a comprehensive eye exam at the age of six months. Their next exam should be scheduled at three years, then again at five, or before they begin school. If your child doesn't need vision correction, they should be seen every two years to check for changes. For a child who wears glasses or contact lenses, they should be examined annually or as otherwise recommended by one of our providers.
Does Insurance Cover Pediatric Eye Care?
Your insurance should cover a portion or all of your child's pediatric eye care exam, depending on the type of insurance. Most companies allow for an annual comprehensive eye exam performed by an eye doctor. Treatments covered should include eye drops, corrective glasses, patches, etc. Vision services are considered essential. Always check your coverage with your insurance company to learn of any co-pays or deductibles.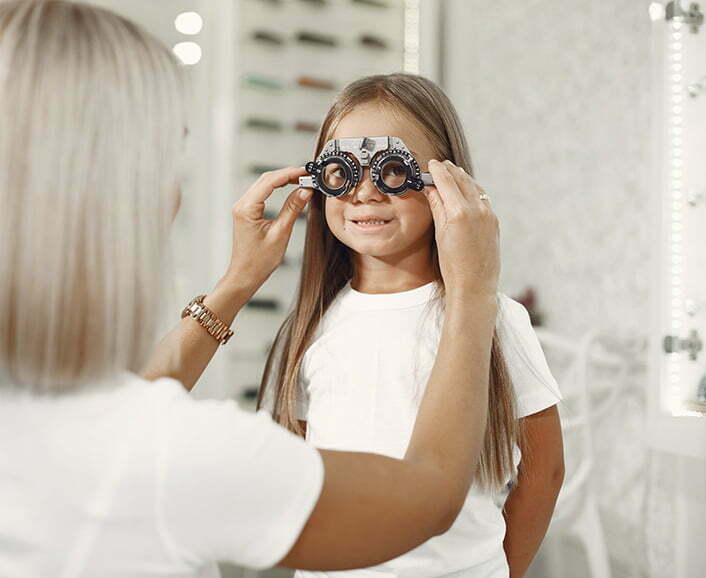 Contact Northeastern Eye Institute Today for Pediatric Eye Care
Northeastern Eye Institute offers comprehensive eye care for your entire family, including children. If you have someone in need of an eye exam or your child has been having problems, don't wait to contact us. You can send us a message on our website with our convenient online messaging system or call us at 855-204-6888 for a consultation with one of our pediatric eye care specialists.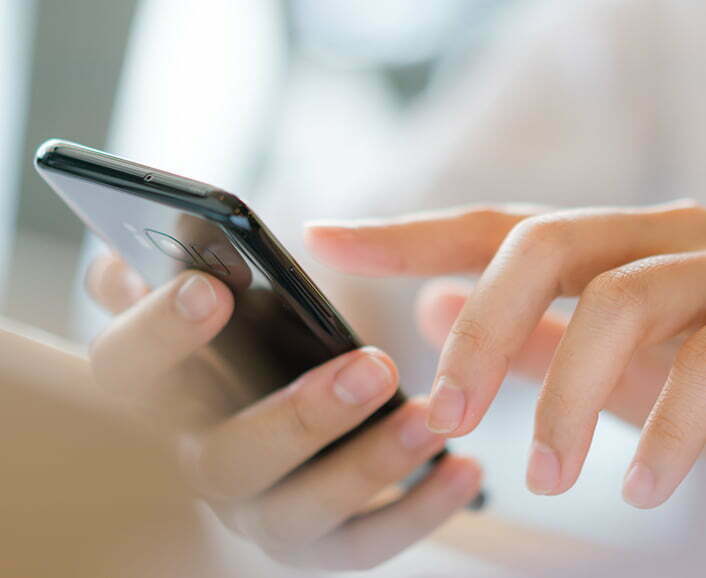 Our Pediatric Eye Care Doctors
Childhood Eye Conditions
There are a variety of eye conditions that are frequently seen in children. These include:
Strabismus
Strabismus is a term to describe when the eyes don't align as they should. It's often called cross-eyed. Sometimes the eye is slightly out of alignment and may not even be noticeable to someone looking at a child with the condition. Strabismus sometimes manifests with excessive squinting and can reduce the ability of your child to read, see, and learn correctly. Treatment is generally straightforward, whether it involves an eye patch, special corrections in glasses, or other eye-strengthening devices.
Amblyopia
Amblyopia occurs when the brain doesn't see correctly with one or both eyes. It's also called lazy eye. It can be caused by strabismus in certain people. Sometimes it can occur in a child who has vision problems in one eye or needs stronger glasses in both eyes. Additional causes include drooping eyelids or congenital cataracts. If amblyopia isn't treated as a child, it will persist into adulthood and can cause permanent vision loss. Depending on the individual and severity, treatments may include contacts or glasses, eye drop therapy, or eye patching.
Exotropia
Exotropia is the drifting outward of the eye and typically develops between six months and five years. It's most noticeable when a child becomes inattentive or sleepy. In some instances, treatment for exotropia may include eye exercises, glasses, or surgery.
Convergence Insufficiency (CI)
CI is a common problem where the muscles in the eye cause difficulty with reading or doing close work. In addition to interfering with concentration, CI can cause double vision, headaches, slow reading, and more.
Additional eye conditions include:
Conjunctivitis, also known as pink eye.

Allergies.

Keratitis or inflammation of the cornea.
FAQs
The cost of an eye exam may vary depending upon the testing done. Typically, it costs between $100 and $200, while a routine vision screening may cost less. Your insurance may cover a portion or all of the cost.
Sometimes your child's eye doctor may need to dilate one or both eyes to check for conditions or diseases. Fortunately, there are very few risks involved.
Your child should be scheduled for their first eye exam at six months of age.