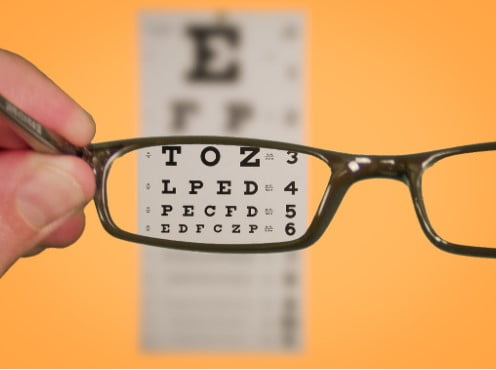 Best Drivers School in Scranton and Vision Requirements
Whether you're a parent of a teen or planning to get your own driver's license, you might be wondering where the best place is to attend driving school in Scranton, Pennsylvania, and what the vision requirements are for obtaining a driver's license. These are excellent questions, and our team at the Northeastern Eye Institute is here to help point you in the right direction.
First Pass Driving School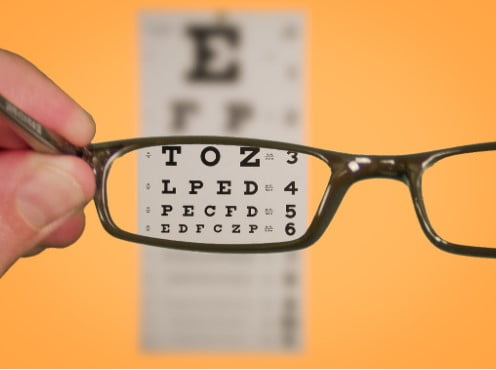 The First Pass Driving School is Scranton's premier driving school. It helps drivers in training to obtain their driver's licenses from the state. First Pass also serves those who want to obtain a learner's permit, those who already have their learner's permit, and those currently licensed in Pennsylvania who want to receive training for defensive driving or professional driver training. You can complete the First Pass Driving School curriculum via its online driver education class and sign up for behind-the-wheel training with its instructors.
First Pass Driving School offers instruction 24 hours a day, seven days a week, through its online curriculum. This flexibility allows future drivers to fit a driver education course into their schedules. Beginner drivers will receive all the instruction required to obtain their Pennsylvania driver's licenses, including coursework and behind-the-wheel experience. Beginner and defensive drivers who complete the coursework at First Pass could be eligible for discounts from its auto insurance company.
Driver Training School
Drivers seeking their initial driver's license in Pennsylvania will receive the training and practice needed through First Pass Driver Training School. The program is also offered to drivers who currently have their Pennsylvania driver's license and wish to gain more professional driving knowledge or take a course in defensive driving. Defensive driving can help eliminate accidents on the road by teaching drivers how to be more vigilant in their attention, reactions, and driving skills. The Driver Training School includes an online driver education course and behind-the-wheel training.
The online driver education course includes 30 hours of National Highway Safety Administration instruction. To register, call 570-954-6096. Citizens of Pennsylvania can obtain a driving permit at age 16. Potential students are encouraged to complete the course approximately six months before their 16th birthday.
Behind-the-wheel training begins once the student has their learner's permit and includes six hours of instruction from First Pass Driving School instructors. The future driver will participate in three lessons for two hours each, including practice on the road with a First Pass instructor. Additional behind-the-wheel instruction is available to provide the future driver with eight total lessons amounting to 16 hours of driver training with an instructor.
Driving Lessons
First Pass Driving School also offers private driving lessons to allow students to practice their driving skills on the road with a trained instructor. The instructors pick students up and drop them off after lessons for added convenience. Driving lessons are available seven days a week by appointment. First Pass instructors will also accompany driver education students to their final driving test after completing all driving lessons. Lessons are available for the following driving skills:
Defensive driving.
City, highway, and traffic driving.
Test course practice driving.
Driver test examination drop off and pick up.
First Pass provides the driver training vehicle for all driving lessons.
Driver Improvement Course (Defensive Driving)
For students who wish to become better drivers by learning defensive driving techniques, First Pass Driving School offers a defensive driving course to help identify and act on potential road hazards. The defensive driving course focuses on the following skills:
Looking farther ahead on the road.
Gathering the big picture.
Having an escape plan on the road.
Maintaining proper following distance.
Reducing distractions while driving.
Training for defensive driving can help drivers act more instinctively when hazards occur on the road, eliminating possible collisions with other vehicles.
How to Pass the Pennsylvania Department of Motor Vehicles (DMV) Vision Test
Anyone who wants to obtain a Pennsylvania driver's license must pass a vision test. Driving requires you to see the road ahead, especially when driving at night or through heavy rain, to reduce accidents and improve road safety. The Pennsylvania DMV vision test is relatively straightforward and should not cause additional stress on the day of your driver's license testing.
Vision Test Components
The Department of Transportation requires a report of an eye examination using a Snellen eye test or Tumbling E eye exam chart. The test is administered by a certified registered nurse practitioner, physician assistant, ophthalmologist, or optometrist and cannot be completed online. You may also need to complete a visual field test, distance vision test, or color blindness test in addition to the chart test.
A visual field test is designed to check your peripheral and central vision to ensure there are no problems caused by glaucoma, brain tumors, stroke, or other neurological problems. You will be asked to look straight ahead while lights are flashed at the sides of your central visual field. The test determines how well you can view lights from the side. Anyone who struggles to complete the basic eye exam chart test may also be asked to complete a distance vision test. This test is conducted on a machine designed to test your vision at a distance.
Future drivers are rarely asked to complete a color blindness test, but you should know that it could be possible. If the examiner feels it's necessary to test the driver due to failure to identify colors correctly or a stated issue with color vision, the test may be performed to determine whether the driver has color blindness. Drivers with color blindness need to take additional precautions on the road but can still obtain their driver's license in the United States.
For more information about the vision exam associated with driver testing or to set up a general eye exam before starting driver education courses, contact the Northeastern Eye Institute. With locations across Pennsylvania offering services from general eye exams to corneal eye care to LASIK, our team is ready to help you see your best on the road. Give us a call to get started today at 570-342-3145.