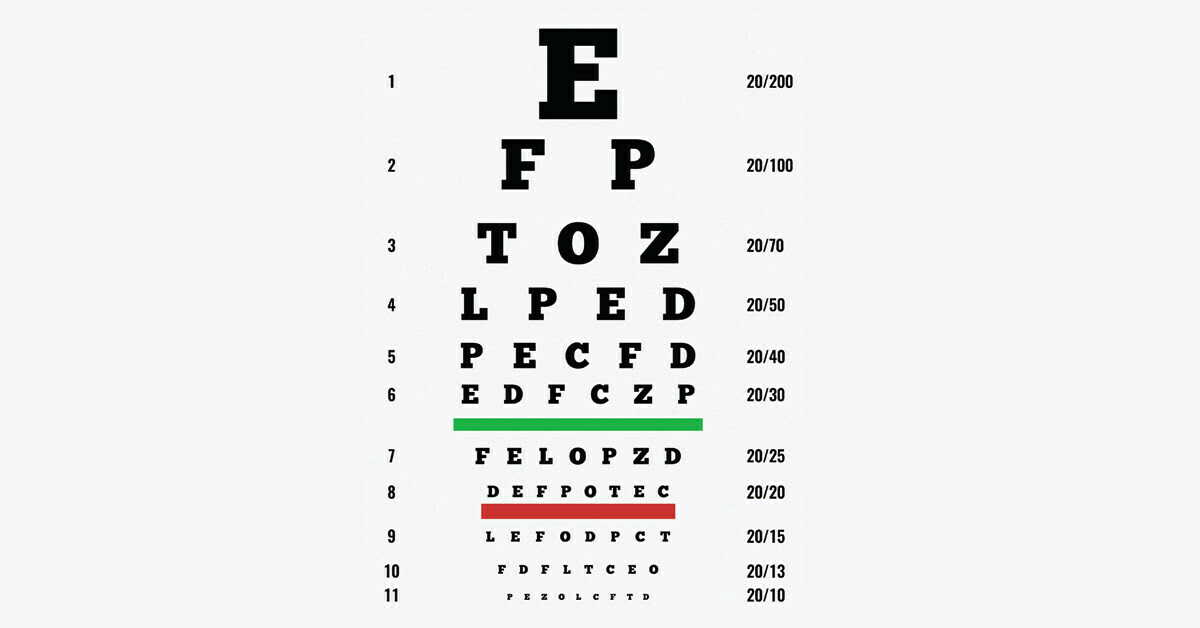 Will I have 20/20 Vision after LASIK?
You can expect to achieve excellent results from LASIK. The procedure boasts a satisfaction rate well over 95%, and the overwhelming majority of patients can see clearly without glasses after their procedure. However, it's important to understand that achieving 20/20 vision after LASIK isn't a guarantee. In order to ensure you are satisfied with your results, it's important to have realistic expectations from the outset of the process.
The success rate of LASIK is excellent:
Approximately 99% of patients achieve 20/40 vision or better after LASIK
Over 90% of patients achieve 20/20 vision or better after LASIK
In most instances, you should be able to see clearly without corrective lenses with vision that is 20/40 or better. Therefore, the overwhelming majority of patients achieve their goals from LASIK, even if their vision doesn't improve to 20/20 or better.
Factors that Impact Your LASIK Results
There are several factors that will impact the results you achieve from your LASIK procedure, including:
The severity of your prescription – Patients with very severe nearsightedness or farsightedness may have a lower likelihood of experiencing the same results as patients with mild or moderate refractive vision errors. In these situations, you may still require glasses after LASIK. During your consultation, our ophthalmologists will discuss the impact your prescription should have on your expectations for the results that can be achieved.

The technology used for your procedure – Your likelihood of achieving 20/20 vision or better is significantly higher when you use the latest and most advanced LASIK technology. Bladeless LASIK procedures that use a laser for flap creation instead of a microkeratome blade reduce your risk of higher order aberrations such as glare and halos. In addition, using the latest and most advanced excimer lasers along with computerized 3D mapping of the contours of your eye significantly increase the accuracy of your procedure and provide you with the greatest likelihood of achieving 20/20 vision or better.

Your LASIK surgeon – The skill and experience of your LASIK surgeon will also have an impact on your results. Make sure you choose a surgeon who has performed thousands of LASIK procedures over the course of their career.
Discuss Your Goals and Expectations with Your Surgeon
It's always important to make sure you and your surgeon are on the same page regarding your desired outcome. Are you going to be happy if your vision is good enough to avoid wearing glasses even if you don't achieve perfect vision? Are you looking for sharp enough vision that you can hit a baseball relatively well without corrective lenses?
By discussing your goals and expectations with your surgeon, you can arrive at a realistic outcome to shoot for. Ultimately, this will be the best way to ensure you are satisfied with your results.
Contact our Scranton LASIK Surgeons
Please contact Northeastern Eye Institute using the form on this page or call 855-204-6888 today to schedule your LASIK consultation. We serve patients in Scranton, Wilkes-Barre, Hazleton and throughout the surrounding areas of Northeastern Pennsylvania.