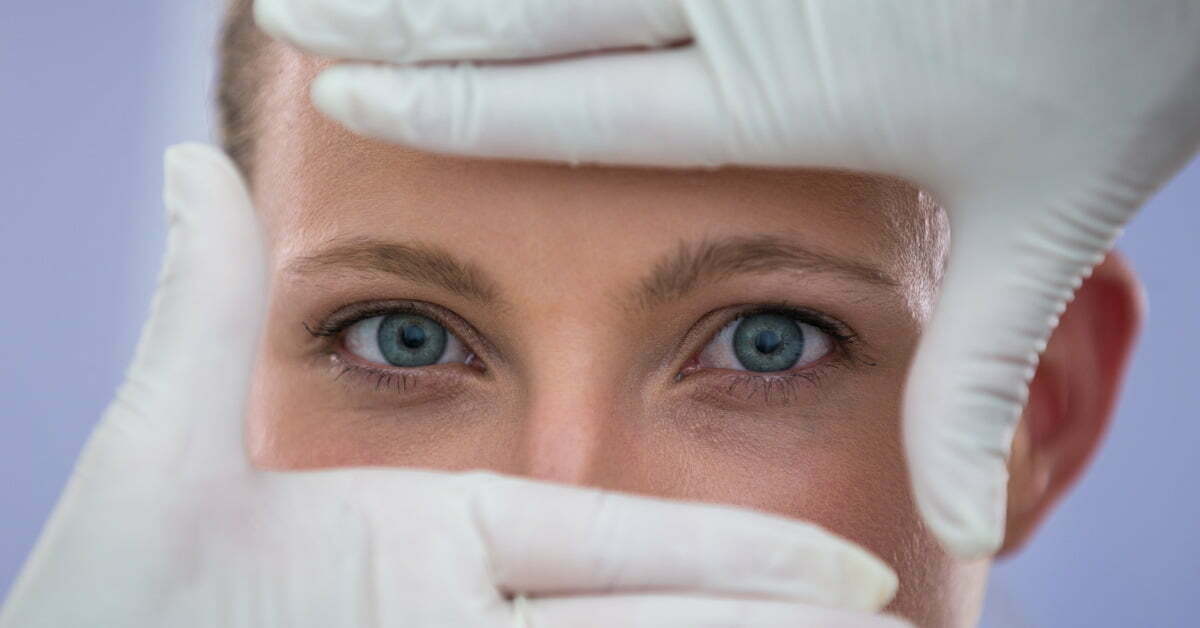 How can oculoplasty help my eye appearance?
If you're like most people, you care about your appearance — especially as you age. Skin gets looser, and fine lines and wrinkles form. One area you might notice these signs most is around your eyes, which can reveal a lot about your mood, expression, and, of course, age. Sometimes, applying creams and serums isn't enough to prevent or improve these signs. If you're unhappy about droopy eyelids and puffiness under your eyes, you might want to consider oculoplasty.
How can you fix your eye shape?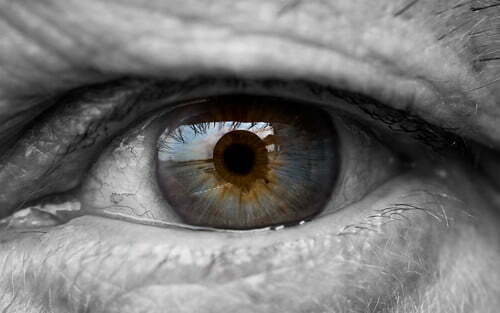 "Eye that I love" licensed under CC BY 2.0 via Flickr by www.ownwayphotography.com
Eyes are the focal point of the face, and you'll notice they vary greatly in shape and size. Race, gender, and age can all influence the way your eyes look. Some people are attracted to larger eye shapes, while others like smaller eyes. Similarly, certain people like rounder eyes, while some prefer almond-shaped ones.
The anatomic features that determine your eye shape include the position and contour of the upper and lower eyelids and the inner and outer corners of the eye. The position and size of the eyeball and orbit and the amount of fat located around your eyes also factor in. You can alter some of these features safely and easily, allowing you to change your eye shape in a natural-looking way.
While you can opt for nonsurgical treatment options, such as filler injections and Botox, you can also undergo surgical procedures to alter your eyes. Oculoplastic surgery is an option for both cosmetic and reconstructive purposes.
What is oculoplasty?
Doctors perform oculoplastic surgery to improve the functionality and appearance of the skin around the eyes, forehead, and brows. It combines the microsurgery of ophthalmology and the cosmetic aspect of plastic surgery. It might involve reconstructive surgery to the tear ducts, eyelids, and orbit as well as cosmetic surgery on the brows and eyelids. The surgeons who perform these operations also perform aesthetic rejuvenation procedures on the face. Common types of oculoplastic surgery include:
Blepharoplasty: This procedure removes excess sagging skin and muscles from the eyelids. It gives you a more youthful appearance while improving your peripheral vision. According to the American Society of Plastic Surgeons, this type of surgery was one of the top four cosmetic surgeries performed in 2016.
Brow lift: This procedure lifts the eyebrows back to their normal location above the eyes. In men, this spot is just atop the frontal bone above the eyes, while in women, the brows are typically higher and sit above the frontal bone.
Dacryocystorhinostomy (DCR): This procedure removes blockages in tear ducts. Because they serve as normal passageways for tears to drain from the eyes, tear ducts must remain free of any blockage. During this procedure, the surgeon places tiny plastic tubes in the new tear drain that typically stay in place for three to six months.
Ptosis: This procedure involves lifting the eyelid to restore its edge to its normal location above the pupil.
Why would you need oculoplastic surgery?
Oculoplasty is a versatile surgery you might consider to manage or correct one of the following issues:
Fine lines and wrinkles: If you've attempted to fix your lines and wrinkles with creams, serums, or Botox without successful results, you might consider oculoplasty. Procedures such as a forehead or brow lift, facial rejuvenation, or blepharoplasty can help.
Tired-looking eyelids: Eyelids commonly begin to look droopy and tired when the skin and muscles around the eyes sag and weaken due to age. Blepharoplasty and eyelid rejuvenation can tighten these areas to help you look years younger.
Eyelid dysfunction: As you age, your eyelids experience certain changes. Conditions such as ectropion (when the lower eyelid turns outward and exposes the cornea), entropion (when the lower eyelid and lashes turn inward and rub against the cornea), and ptosis (when the upper eyelid slopes into your vision) look unpleasant and can affect your eyesight and comfort. Oculoplastic surgery can help.
Tear duct concerns: If you experience excessive dry eye, tearing, or tear duct obstruction, you might consider oculoplastic surgery to correct it.
What should you expect with an oculoplastic surgery?
Before you undergo an oculoplastic procedure, you will review any concerns, medical conditions, and current medications with your doctor. After you and your surgeon agree on the type of procedure you need, you will receive detailed information about preoperative requirements and medications to avoid.
On the day of the surgery, the type of anesthesia the surgeon chooses depends on the type of procedure. Local anesthesia numbs the surgical area so you don't feel any pain, while general anesthesia puts you to sleep during the entire procedure. Expect the surgery to take 30 to 60 minutes. Afterward, you will recover in a postoperative room with a cold compress on your eyes.
Don't be alarmed if your vision is blurry immediately post-surgery since you likely have ointment on the stitches to help the area heal. You might continue to experience blurriness for a few days and experience postoperative swelling. Applying ice packs to the area in the days following the procedure can help reduce pain and swelling. Typically, the doctor removes the stitches placed at the incision site about a week after surgery.
While full recovery takes about two weeks, you should be able to return to your normal daily activities within five to seven days. During those two weeks, avoid wearing makeup or rubbing your eyes, which can increase the risk of infection. Also, wear sunglasses anytime you're outside for a long period, especially since one of the main causes of aging skin is sun exposure. Northeastern Eye Institute (NEI) provides several types of procedures that can reduce the appearance of bags and droopy eyelids by removing excess fat and skin on the upper and lower eyelids. As the largest eye care center in northeastern Pennsylvania, NEI has remained at the forefront of eye care since we opened our doors in 1984. Contact us online or give us a call toll-free at 855-204-6888 to learn more about oculoplasty or schedule a consultation.