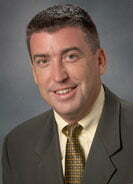 Northeastern Eye Institute Opens Dallas, Pennsylvania Office
Northeastern Eye Institute (NEI), the leading provider of eye care in Northeastern Pennsylvania, announces the opening of a new office in the Walgreen's Plaza, 3168 Memorial Highway, Dallas. The office is now receiving patients for eye care and eyewear.
The Dallas office offers a full range of optometric and ophthalmic services including regular eye exams, contact lens fittings, cataract and glaucoma evaluations, and cornea and refractive surgery consultations.
In addition, the Optical Department stocks a wide range of designer eyewear and value eyewear packages. NEI also offers competitive contact lens pricing and accepts most major insurances.
Northeastern Eye Institute has had a presence in the Backmountain area since 1999 when Curtis L. Goodwin, O.D., who had been practicing in Shavertown since 1979 joined the group. "I'm heading into my 30th year of caring for patients in the Backmountain area. Opening this new office is a great way to mark this milestone in my career", stated Dr. Goodwin.
The new office will also be staffed by Northeastern Eye Institute's experienced cataract and refractive surgeons Dr. Thomas S. Boland and Dr. David A. De Rose, both Board-certified ophthalmologists.
Established in 1984, Northeastern Eye Institute operates a total of 20 offices throughout Northeastern Pennsylvania including the main office at 200 Mifflin Avenue in Scranton. NEI is staffed by 23 optometrists, 12 ophthalmologists and nearly 250 staff members to serve its patients throughout Northeastern Pennsylvania.
"As a member of the Backmountain Community, I am proud to be able to offer this larger, more modern facility to the area. NEI plans to add other doctors to the office staff to ensure convenient appointment hours for our patients" said Dr. Thomas Boland, member of the NEI Board of Directors and a Dallas resident.
For further information you can contact the office at (570) 675-3627 or visit the Northeastern Eye Institute web site at www.neivision.com.